internet
Blaze Internet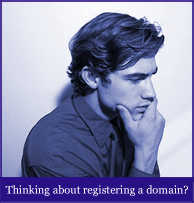 Register your domain for only $17.50
Blaze Telecommunications Inc. offers many packages designed to help you acquire a presence on the Internet. Since the 1980's the Internet has consistently grown in popularity. With the coming millennium the Internet is predicted to reach massive proportions. Online business is expected to reach into the billions, as more and more companies offer services on the Internet.
E-commerce is the buzz word at the turn of the millennium. Blaze Telecommunications Inc. can help your company bridge the gap to E-commerce with our Web design and Web hosting packages. Each of these packages are designed to be affordable and easy to use.
If you need regular dial up Internet service, Blaze offers one of the lowest rates in the Lower Mainland at $15 per month for the unlimited access plan. This high quality services includes compatibility with V92 and ISDN.