Creating a New Dial-up Connection
To access the Internet we must first create a Dial-Up Connection for your computer to 'get on the web'.  In order to do this we must tell the computer what phone number to call.
Use the left mouse button when doing these steps unless otherwise specified.
Step 1:  Open a new dial-up connection in Dial Up Networking
Open "My Computer", the icon is normally located in the top left hand corner of your desktop. It looks like the below picture.

To open it up, double click on the icon. The below window will pop up. Note that yours may or may not look the same, but generally the content will be similar.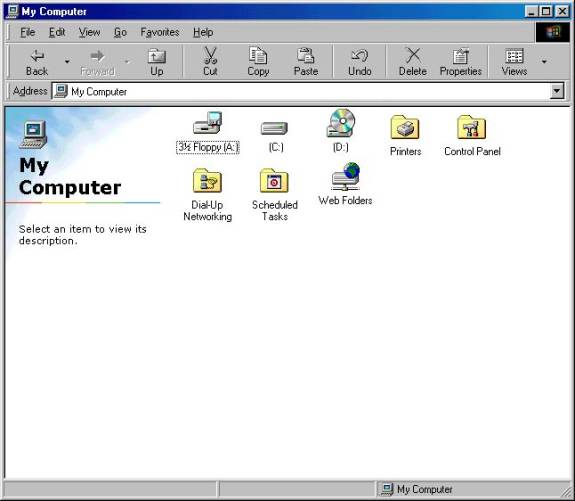 Open Dial-Up Networking by double clicking on the "Dial-Up Networking" icon above. The below window will pop up. Once again your Dial-Up Networking window may look different.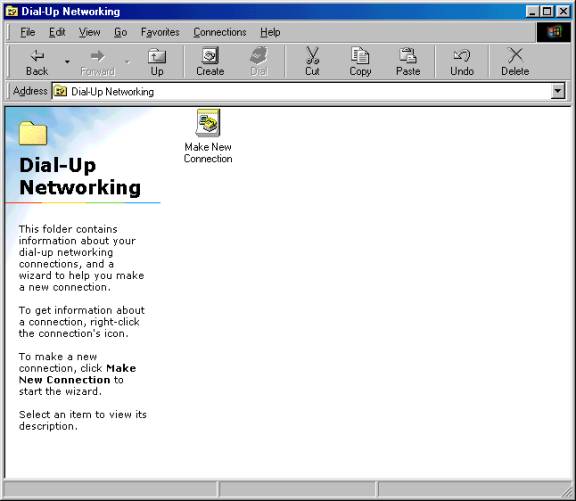 Step 2: Creating a new connection.
Double Click on Make New Connection and enter in the name Blaze as shown below. Note that the device listed in the pulldown menu under Select a device: should be your specific modem. If your modem has been correctly installed then this field will already contain the appropiate selection.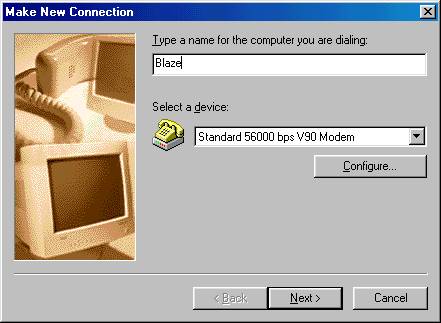 Click "Next >", enter in the phone number you see below, as well as the area code and country code.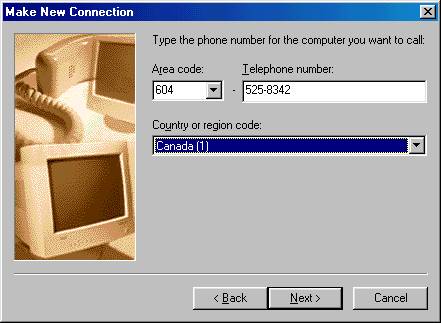 Click "Finish".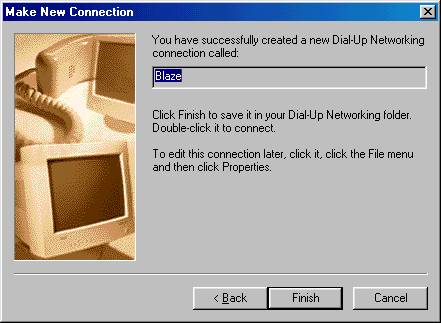 Step 3: Configuring the Dial-Up Properies.

A new icon will then appear in your Dial-Up Networking folder/window entitled Blaze.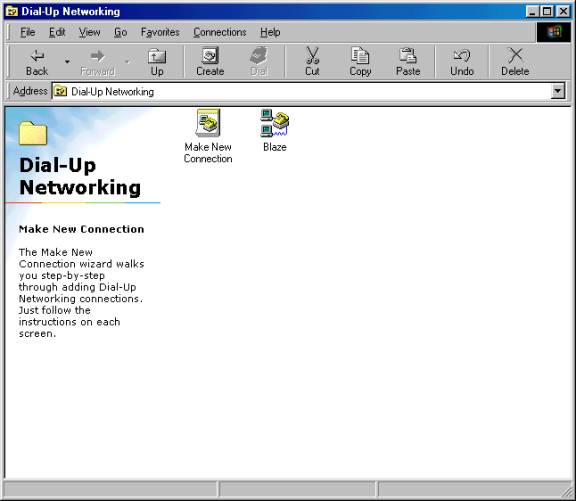 Click the right mouse button on the Blaze icon.  A menu will appear, select Properties with the left mouse button. (As shown below)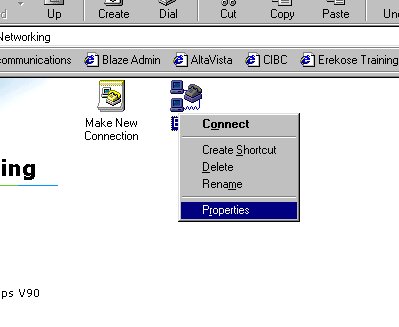 Now the Blaze properties window will open.
Click on the Server tab. And make sure that only the Enable Software Compression and TCP/IP boxes are checked. (it should look like the window below)  Then click "OK".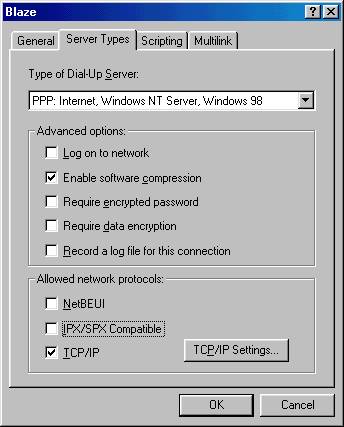 You have now created a Dial-Up connection to Blaze Telecommunications Inc.
Step 4:  Accessing the Internet.
To make this icon easily accessible, move the pointer over the Blaze icon, and with the right mouse button, press and hold down the button, and then move the mouse over the desktop area and let go of the mouse button. A menu will pop out. Select "Create Shortcut(s) Here" with the left mouse button.
The below picture shows the menu that pops out.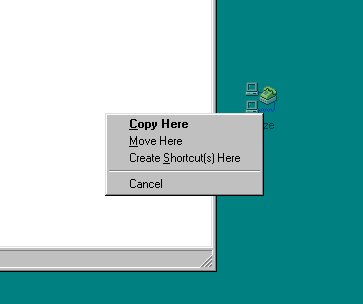 To access the Internet all you have to do is double click on the icon that was created on your desktop. It will be called "Shortcut to Blaze".